We are open!
Our delicious menu is also available for either takeaway or delivery.
Please visit our Facebook page for further details.
FINALIST, KENT DINING PUB OF THE YEAR
TASTE OF KENT AWARDS 2018

The George Restaurant and Bar is a former coaching inn and an established, family run business in the village of Molash in South East Kent. Situated on the picturesque North Downs – an Area of Outstanding Natural Beauty, we pride ourselves on our, fantastic local produce, award winning food and 19 years of experience and friendly service. You can find us here.
All of our food is made here on the premises, and where possible we use locally sourced products including meat from Aldington Fresh Foods, fish from Folkestone Trawlers and fresh fruit and vegetables from Foodari (Fresher by Miles) here in Molash. We also have our own small holding and gardens where we raise animals and grow our own vegetables, fruit and salad.
We are close to Canterbury, Ashford and Faversham and next to Kingswood for those who enjoy walking and we are a child friendly pub with a beautiful garden with ample outdoor seating.
Meet Charlotte and the philosophy that makes The George unique!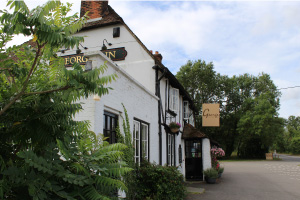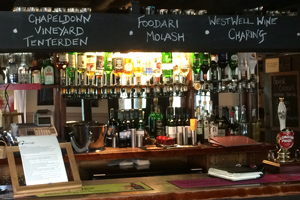 DAILY CHANGING MENU
All our food is sourced locally and supplied daily. Our menu reflects the freshness and limited quantity of this produce, so it changes every day (sometimes twice!). It all depends on what and how much our 'Local Heroes' supply us with every morning.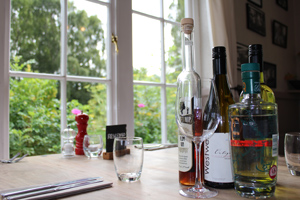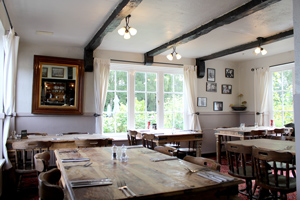 You will need to wash down our fantastic locally grown food with some equally special local drinks! We have award winning cider from Biddenden, wines from Westwell and Chapel Down and an outstanding local gin that is produced just 25 miles away in Marden to name but a few.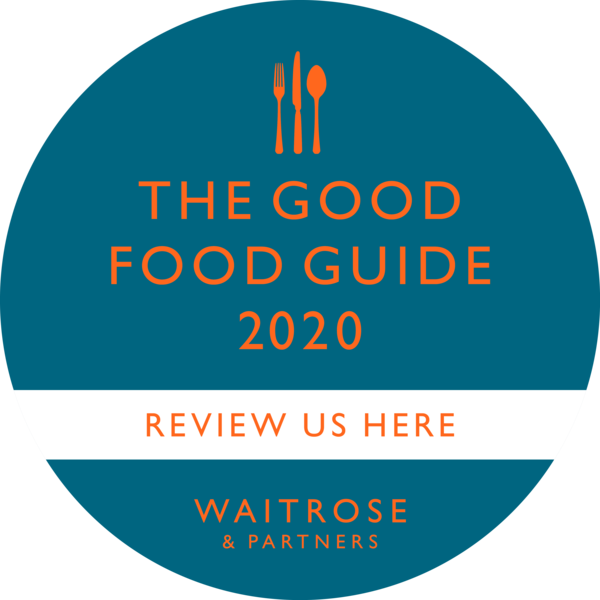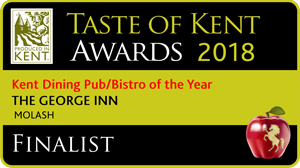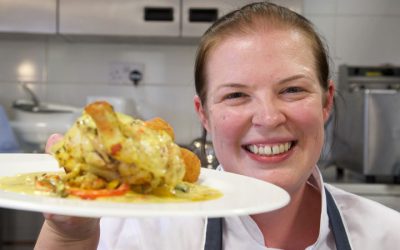 We are celebrating this month after head chef Charlotte Marshall took home the coveted Booker Pub Chef of the Year title at this year's John Smith's Great British Pub Awards.
Read more
RESTAURANT HOURS
MONDAY
MIDDAY – 2.30PM  &  6PM – 9PM
TUESDAY
Closed
WEDNESDAY – FRIDAY
MIDDAY – 2.30PM  &  6PM – 9PM
SATURDAY
MIDDAY – 9.30PM
SUNDAY
MIDDAY – 7PM
Due to current restrictions
BOOKING IS ESSENTIAL!
PREVIOUS AWARDS
KENT DINING PUB OF THE YEAR
TASTE OF KENT AWARDS 2016
KENT DINING PUB OF THE YEAR
TASTE OF KENT AWARDS 2015
RUNNER UP
KENT DINING PUB OF THE YEAR
TASTE OF KENT AWARDS 2014
KENT DINING PUB OF THE YEAR
TASTE OF KENT AWARDS 2013
We are proud to be a member of Produced in Kent, which is a membership organisation that is dedicated to championing local food, drink, products and services in Kent.
We provide vital support to a diverse range of businesses which in turn are providing valuable employment opportunities in Kent and are at the economic heart of our rural communities.
Produced in Kent is a strong, widely recognised brand, benefiting and promoting its membership businesses. It provides business support, advice and sales opportunities to businesses throughout Kent.
We are committed to promoting the best Kent has to offer. Our role is to promote local and seasonal produce and to provide support and services to our members.
We produce a guide to food, drink and craft in Kent called
KENT'S FINEST
. Available free of charge, please email us your name and address to 
info@producedinkent.co.uk
 or call 01732 853170 to get your copy.
Alternatively, you can pick one up at one of our events.