IT IS ALL ABOUT THE INGREDIENTS
OUR FOOD
Our food is all about freshness and flavour. The menu changes daily and is completely dependent on what our suppliers have available every morning. All of our dishes are created in-house and whilst we are always adding new creations to our repertoire there will always be firm favourites that keep our loyal customers returning again and again – such as our famous Steak and Kidney Pudding and of course Sunday lunch wouldn't be Sunday lunch without a roast!
OUR PHILOSOPHY
Our philosophy is very simple – to provide good food and good service in a beautiful location.
We take great pride in the fact that all of our dishes are freshly prepared in-house. We know that to produce good food, you need to start with good ingredients and we firmly believe that wherever possible, all our ingredients should be locally sourced and responsibly produced. Fortunately, the abundance of quality produce from local suppliers makes this philosophy a reality.
Combine this simple philosophy with an inviting, warm and relaxed family atmosphere and you have The George.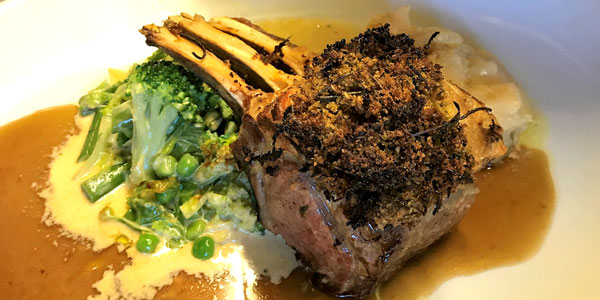 OUR SMALLHOLDING & ANIMALS
We have our very own smallholding just down the road from The George. This gives us the opportunity to raise our own animals. We know their pedigree, and that they have lived happy free range lives.
We are currently raising pigs and have just taken delivery of 50 turkeys. The turkeys will live free range for the rest of the year and will no doubt be very happy with us.
We do our utmost best to make sure that all our animals have happy healthy lifestyles which is reflected in the flavour and quality of their meat.
LOCAL PRODUCERS OF SPECTACULAR FARE
At a time when there are so many concerns about the provenance and quality of fresh produce, we are so lucky to be in the Garden of England. We are surrounded by farms producing the best fruits, freshest vegetables and finest meats.
The sea provides wonderful fish and shellfish alike whilst local vineyards provide award winning wines.
The abundance of artisan producers ensure we have award winning local cheeses, distinctive Kentish gins and farm-pressed fruit juices and local game that is second-to-none.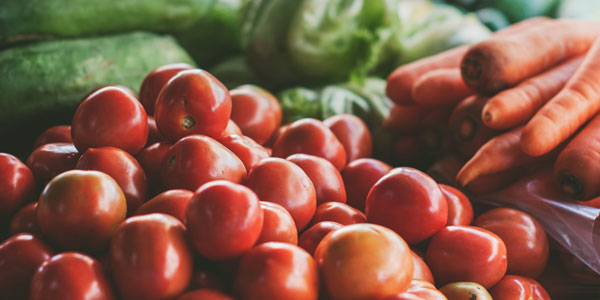 CLICK HERE TO SEE A SAMPLE MAIN MENU
TO START WITH
Pan Seared Scallops, Smoked Bacon, Rocket Salad 10.00
Pan Fried Mackerel Fillet, Toasted Sourdough, Tomato and Red Onion Concasse 8.00
Cream Mushroom and Herb Bruschetta 6.00
Pea and Bacon Chowder, Warm Sourdough 6.00
Pork and Cheddar Croquettes, Chilli Mayonnaise 6.00
Spicy Lamb Ribs, Mint Yoghurt, Grilled Aubergines 8.00
MAINS
Slow Cooked Shoulder of Lamb, Guinness and Mushroom Sauce, Mashed Potato 17.00
Pan Fried Cutlers Farm Pork Chop, Tomato and Chorizo, Sauté Potatoes 16.00
Rare Cooked Fillet Steak, Rich Red Wine and Stilton Sauce, Saute Potatoes, Wilted Spinach 24.00
Our Homemade Suet Steak and Kidney Pudding, Minted New Potatoes, Cabbage 16.00
Local Rabbit Slow Cooked in a Cream Pear Cider and Dijon Sauce, Saute Potatoes 17.00
Beef Fillet Stroganoff, Fries, Mangetout 18.00
Cutlers Farm Pork Sausages, Mashed Potato, Crispy Fried Onions 13.00
Breast of Chicken with Mint, Garlic and Spinach Filling, Cream White Wine Sauce, Croquette Potatoes, Sauté Summer Vegetables 16.00
Beer Battered Cod, Chips, Peas 12.00
Smoked Haddock, Potato and Mint Tart, Salad, Homemade Coleslaw 12.00
Cold Poached Salmon Salad, Homemade Coleslaw, New Potatoes 15.00
Whole Grilled Plaice, Chips, Peas 16.00
Pan Fried Fillet of Bream, Pea and Courgette Risotto, Rocket, Shaved Parmesan 18.00
Pea and Courgette Risotto, Rocket, Shaved Parmesan 12.00
Sweet Potato and Curry, Braised Rice (Vegan)10.00 (Chicken) 13.00
Roast Pepper, Tomato and Cheddar Tart, Salad, New Potatoes, Homemade Coleslaw 12.00
Nut Roast, Roast Potatoes, Yorkshire Pudding 12.00
CLICK HERE TO SEE A SAMPLE SUNDAY MENU
TO START WITH
Our Homemade Soup of the Day with Crusty Bread and Butter £6.00
Field Mushrooms Slow Cooked with Garlic, Topped with Kentish Blue Cheese and Grilled £7.00
Chicken Liver and Brandy Pate with Toasted Bread and Apple Chutney £7.50
Crayfish Cocktail with Mixed Leaves and Marie Rose Sauce £8.00
Pan Fried King Prawns with Garlic, Chilli and Chilli Dressing £8.00
Creamed Wild Mushroom and Kidney on Toast £8.50
Our Homemade Pork Terrine with Fruit Chutney and Toast £7.50
MAINS
Prime Roast Beef with Yorkshire Pudding and Roast Potatoes £15.00
Roast Pork from Our Own Herd with, Roast Potatoes, Stuffing and Yorkshire Pudding £15.00
Free Range Roast Breast of Chicken with Roast Potatoes, Stuffing and Yorkshire Pudding £15.00
Roast Leg of Shottenden Lamb with Roast Potatoes and Yorkshire Pudding £15.00
Half Roast Guinea Fowl with Yorkshire Pudding £17.00
Our Homemade Suet Steak and Kidney Pudding £16.00
Roast Partridge with Pear and Cider Gravy £16.00
Shottenden Shoulder of Lamb Slow Cooked with Local Ale £16.00
Pheasant Curry with Braised Rice and Mango Chutney £14.00
Cutlers Wood Venison Slow Cooked with Chestnuts and Truffle £18.00
Shottenden Lamb Stew with Crusty Bread and Butter £14.00 
Poached Salmon with Hollandaise and Buttered New Potatoes £15.00
Grilled Lobster with a Thermidor Sauce and Mixed Salad £18.00
Oven Roasted Hake with a Roast Tomato and Pepper Sauce, Crushed Potatoes and Spinach £17.00 
Mixed Nut Roast with Roast Potatoes and Yorkshire Pudding £13.00
Roasted Winter Vegetable Lasagne with a Mixed Salad £13.00
We are proud to be a member of Produced in Kent, which is a membership organisation that is dedicated to championing local food, drink, products and services in Kent.
We provide vital support to a diverse range of businesses which in turn are providing valuable employment opportunities in Kent and are at the economic heart of our rural communities.
Produced in Kent is a strong, widely recognised brand, benefiting and promoting its membership businesses. It provides business support, advice and sales opportunities to businesses throughout Kent.
We are committed to promoting the best Kent has to offer. Our role is to promote local and seasonal produce and to provide support and services to our members.
We produce a guide to food, drink and craft in Kent called
KENT'S FINEST
. Available free of charge, please email us your name and address to 
info@producedinkent.co.uk
 or call 01732 853170 to get your copy.
Alternatively, you can pick one up at one of our events.